Toronto, ON Small Business Accounting
Good small business accounting is critical to maintaining the finances of your Toronto, ON small business. Knowledge of tax laws and good, efficient procedures will save you money and help your business grow. If you want to improve the accounting efficiency of your business, small business accounting services from Marlie Y Hendricks, CPA is sure to set your business on the right track.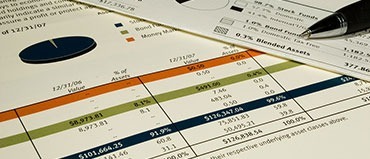 Tax and Accounting Services
Marlie Y Hendricks, CPA is a highly awarded tax accountant with over a decade of experience offering tax services to small businesses in Ontario. When you receive tax and accounting services from this firm, you receive the benefits of that experience and knowledge in the following areas:
Monthly bookkeeping services
QuickBooks set up and training
Preparation for worker's compensation and payroll
GST / HST preparation
T4 / T5 filings
Filings for incorporating both federally and in Ontario
Reviews and audits of all taxes and payrolls
Assistance with tax appeals and audits
Accounting Support Services
In addition to providing assistance with filing, tax preparation, and calculations, Marlie Y Hendricks, CPA offers account support services to help ensure that your small business meets all tax deadlines, pay employees on-time, and keeps up with changes in technology.
Our firm will work with your employees to familiarize them with new technologies that are helpful for small businesses, provide alerts when payment deadlines are upcoming, and review your business to ensure that it is in compliance with all local, provincial, and federal laws and guidelines.
Personal Income Tax Preparation
Marlie Y Hendricks, CPA also offers personal income tax preparation services for you and your employees. In addition to regular taxes, we can help you file and pay taxes for property sales, property rentals, stock market trades, and even help with international tax filings for the United States.
Increase the Efficiency of Your Small Business
If you are looking to grow your Toronto business, small business accounting from Marlie Y Hendricks, CPA is the answer. Our firm will make your accounting more efficient, help you save money, and ensure you avoid costly fines and penalties. Contact us today for more information.